Personal Umbrella Insurance. Quality Coverage At Great Rates.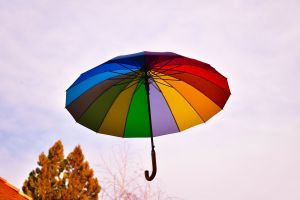 Understanding Personal Umbrella Insurance
Welcome to RG Insurance ~A Strong Company, your reliable source for comprehensive insurance solutions in Baxter, Crow Wing County, MN! Personal umbrella insurance is a form of liability insurance providing extra coverage above the limits of your homeowners, auto, and boat insurance policies. It can also cover certain liability claims those policies may not, such as libel, slander, and invasion of privacy.
Common Claims Covered by Personal Umbrella Insurance
Let's take a look at some typical situations where personal umbrella insurance can come into play:
Property Damage Liability: Provides coverage if you are found responsible for damage to someone else's property.
Bodily Injury Liability: Covers cost associated with injuries you are responsible for causing to others, including medical bills, loss of income and, in severe cases, legal fees if you are sued.
Landlord Liability: Provides protection if a tenant or visitor is injured on your rental property.
Personal Injury: Protects you in case of lawsuits stemming from slander, libel, defamation of character, invasion of privacy, and more.
The Importance of Personal Umbrella Insurance
Personal umbrella insurance is a valuable addition to your insurance portfolio. It provides an extra layer of protection against large liability claims that exceed the limits of your primary insurance policies.
Imagine a situation where you're found at fault in a car accident, and the medical costs of the injured party exceed your auto insurance coverage. Your personal umbrella insurance would kick in to cover the remaining costs, protecting your assets from being depleted.
With personal umbrella insurance from RG Insurance ~A Strong Company, you can rest assured that you have extensive liability protection. Our experienced team will guide you through the process of understanding your risk exposures and tailoring a policy that suits your needs.
Contact RG Insurance ~A Strong Company for Personal Umbrella Insurance in Baxter, Crow Wing County, MN
Don't leave yourself exposed to large liability claims. Contact our expert insurance agents at 218-828-1310 to discuss your personal umbrella insurance needs. We are dedicated to providing exceptional coverage and personalized service to individuals throughout Baxter, Crow Wing County, MN.
Remember, securing personal umbrella insurance is not just a wise decision; it's an integral part of protecting your financial future. Take a proactive step to safeguard your assets today!
For an online quote request form and more information about our insurance offerings, call us! 218-828-1310