Medical Office Insurance. Quality Coverage At Great Rates.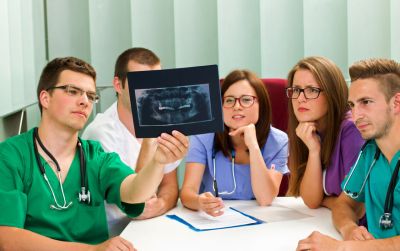 Understanding Medical Office Insurance
Welcome to RG Insurance ~A Strong Company, your trusted source for comprehensive insurance solutions in Baxter, Crow Wing County, MN! Medical offices, clinics, and other healthcare facilities require a unique set of coverages to protect against various risks. Medical office insurance is specifically designed to provide coverage for businesses in the healthcare sector, mitigating the financial consequences that may arise from unexpected incidents. Click on our online quote request form, of call us at 218-828-1310



Get a Quick Quote Or Provide Us With More Info
Common Claims Covered by Medical Office Insurance
Healthcare facilities face a range of potential risks. Let's take a look at some typical claims that can be covered by medical office insurance:
Property Damage: Whether it's due to natural disasters, fires, or vandalism, property damage can lead to significant losses. Medical office insurance covers the cost of repairing or replacing damaged property, including your building and medical equipment.
Professional Liability: Also known as malpractice insurance, professional liability coverage protects against claims of negligence or harm caused by services provided. It can help cover legal fees and potential settlements.
General Liability: This provides coverage for third-party injuries or property damage occurring on your premises. It also covers legal defense costs if your business is sued.
Data Breach: With the sensitive patient data held by medical offices, a data breach can be devastating. Medical office insurance can provide coverage for notification costs, credit monitoring services, and fines or penalties.
Business Interruption: If a covered loss forces your medical office to close temporarily, business interruption insurance can help cover ongoing expenses and lost revenue during this period.
The Importance of Medical Office Insurance
As a medical professional, it's crucial to understand the importance of medical office insurance and how it can protect your practice. Without adequate coverage, you risk significant financial loss and potential legal battles that could jeopardize your practice's future.
Imagine a scenario where a patient claims injury due to a misdiagnosis or error in treatment. If you do not have medical office insurance, you could be held personally liable for the damages and face legal action from the injured party. Such expenses can quickly escalate, leading to financial strain and potentially jeopardizing your practice.
With medical office insurance from RG Insurance ~A Strong Company, you can rest assured that you have the necessary protection in place. Our experienced team will guide you through the process of selecting the right coverage limits and tailor a policy that meets the unique needs of your practice.
Contact RG Insurance ~A Strong Company for Medical Office Insurance in Baxter, Crow Wing County, MN
Don't wait until it's too late! Protect your practice from the unpredictable risks associated with providing healthcare services. Contact our expert insurance agents at 218-828-1310 to discuss your medical office insurance needs. We are dedicated to providing exceptional coverage and personalized service to businesses throughout Baxter, Crow Wing County, MN.
Remember, safeguarding your practice with medical office insurance is not just a smart business move, but it's also the responsible thing to do. Take the proactive step to protect your business today!