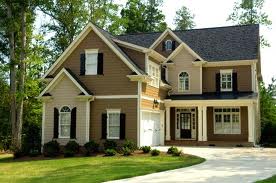 Key Questions About Home Insurance in Baxter, Crow Wing County, MN
Introduction
When it comes to safeguarding your home in Baxter, Crow Wing County, MN, there's a lot to consider. Homeowners insurance provides that essential layer of protection you need for what's probably one of your biggest investments. If you're new to the concept or just looking for clarity, RG Insurance ~A Strong Company has got you covered. We're here to shed some light on commonly asked questions and key information about homeowners insurance.
Get a Quick Quote OrProvide Us With More Info
What is Homeowners Insurance?
Simply put, homeowners insurance provides coverage for potential damages to your home. It can protect your property and its contents from unforeseen events like fires, theft, and certain types of natural disasters. Additionally, it can offer liability coverage if someone is injured on your property. Given the unpredictable nature of life, it's an invaluable safety net for homeowners in Baxter, Crow Wing County, MN.
Common Claims Covered
While every policy can differ slightly based on your preferences and the provider, most standard homeowners insurance policies in Baxter, Crow Wing County, MN cover:
| Type of Claim | Description |
| --- | --- |
| Fire and Smoke Damage | Coverage for damages caused by accidental fires or resulting smoke. |
| Theft | Losses due to burglaries or theft from the property. |
| Vandalism | Damage intentionally inflicted on your property. |
| Storm and Hail Damage | Protection from severe weather conditions affecting the home structure. |
How to Choose the Right Coverage
It's crucial to assess your individual needs when selecting coverage. Consider the value of your home, its contents, and potential risks in your area. Talk to our agents at RG Insurance ~A Strong Company for personalized advice and guidance. And, if you're ever in doubt, give us a call at 218-828-1310. We're always here to assist!
FAQs Answered by RG Insurance ~A Strong Company
Is flood insurance included?
Typically, standard homeowners insurance does not cover flood damage. Separate flood insurance might be needed, especially if you live in a flood-prone area.
Does it cover earthquakes?
Earthquake coverage is often separate, just like flood insurance. If you're concerned about earthquakes in Baxter, Crow Wing County, MN, discuss this with our agents at RG Insurance ~A Strong Company.
What about the possessions inside my home?
Most policies do cover personal possessions to a limit. You may want additional coverage for high-value items.
I run a home business; am I covered?
Typically, you'll need an additional rider or a separate policy to cover a home business. Reach out to us at 218-828-1310 to discuss specifics.
Final Thoughts
Understanding homeowners insurance is crucial for every resident in Baxter, Crow Wing County, MN. Protection is key, and having the right insurance in place provides peace of mind. If you have any more questions, RG Insurance ~A Strong Company is just a phone call away at 218-828-1310. We're dedicated to helping our community stay safe and informed.
Interested in getting a quote? Feel free to complete our online quote request form.