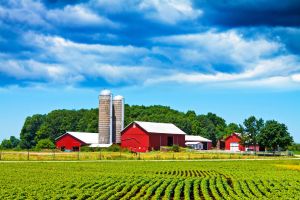 Demystifying Farm Insurance in Baxter, Crow Wing County, MN
Are you a farmer in Baxter, Crow Wing County, MN searching for reliable farm insurance? Look no further! RG Insurance ~A Strong Company is here to guide you through the ins and outs of safeguarding your farm. Reach out to us anytime at 218-828-1310.
If you require personalized advice, call us at {{Page:Headquarters:Local phone},} or click here -

The Importance of Farm Insurance
Your farm isn't just your livelihood; it's your legacy. That's why ensuring its safety against unpredictable elements like severe weather, pests, or equipment malfunction is crucial. Farm insurance gives you the financial cushion you need to face these challenges head-on.
Available Coverage Options
At RG Insurance ~A Strong Company, we offer diverse coverage options tailored to your farming needs:
Common Claims and Coverage
Here are some typical claims that your farm insurance from RG Insurance ~A Strong Company could cover:
Damages to equipment and machinery
Structural damages due to natural disasters
Livestock losses
Theft or vandalism
Affordability and Discounts
Worried about costs? Talk to us at 218-828-1310. We offer a variety of discounts and customizable plans to fit your budget.
Getting an Online Quote
If you're interested but not yet ready to commit, feel free to use our user-friendly online quote system. Just fill in your details, and we'll get back to you with a tailored offer.
Why Partner with RG Insurance ~A Strong Company?
Why choose us? RG Insurance ~A Strong Company is committed to offering:
Customized Coverage
Competitive Rates
Expert Guidance
Stellar Customer Support
If you're in Baxter, Crow Wing County, MN, don't hesitate to call us at 218-828-1310 for all your farm insurance needs.
Alternatively, feel free to fill out our online quote request form to get started.